The urge to organize hits most people at the beginning of a new year, but for many that task can be overwhelming. Don't try to organize everything at once. Break it down into attainable tasks. Focus on one area. Today I've rounded up ideas for setting up a coffee or hot beverage station in your home. We only drink our coffee black so we only have the pot on the counter, but we sure could use some help with all those cups in the cabinet.
1. Put everything in one place by using a
cart
.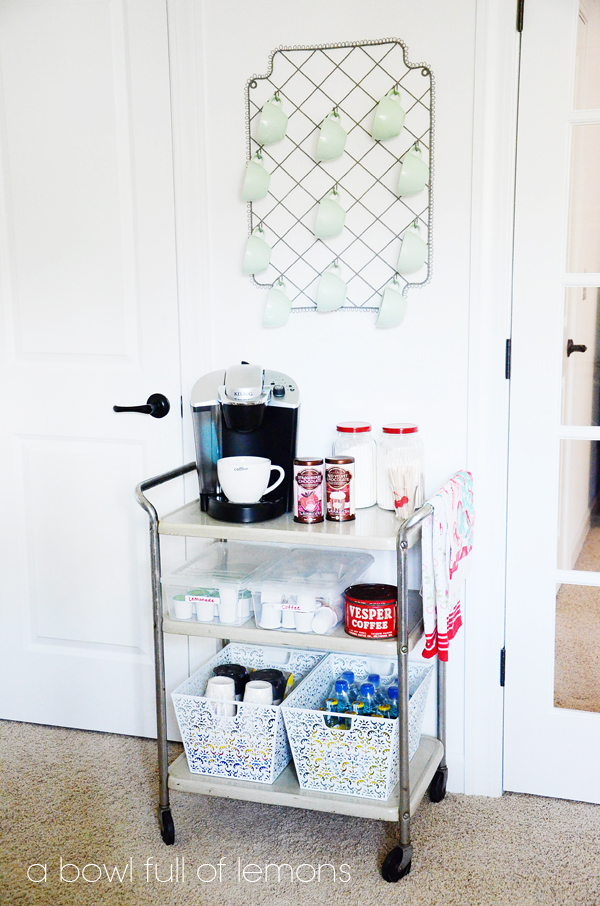 2. No cart? Organize everything neatly in a tiered stand. It will only take a small amount of space.
A cupcake stands makes a great tiered stand
3. Set up your station in a corner with a corner shelf unit.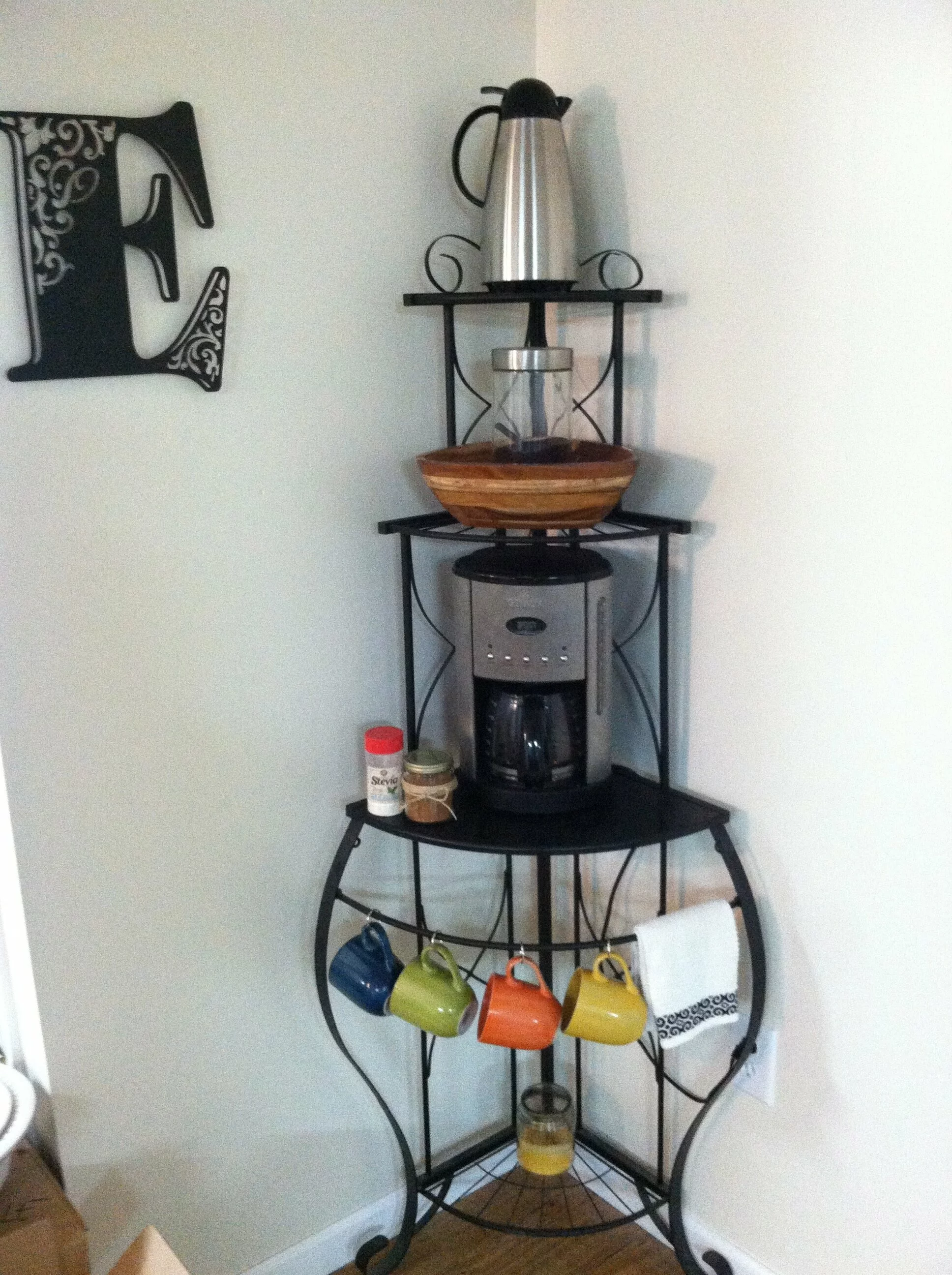 via the gypsy dietitian
4. Make a nice little beverage station with a tray and some cute storage jars.
via Absolutely Arkansas
5. Turner a dresser into a table and utilize hanging hooks for cups.
via Life More Lovely
6. Cute mugs are a must.
via Rice Designs
7. Label those containers.
via I'm An Organizing Junkie
8. Don't forget about a container for spoons. Cute printables are a plus too.
via Design Improvised
9. Install some shelves over a table or dresser.
Have a great week!
Linking up here: