I've seem some cool projects made from old sweaters. Here are some on my list of things to do.
Pillows for some cozy winter home decor.
Turn a sweater into a scarf
Now take the left overs and cover a bangle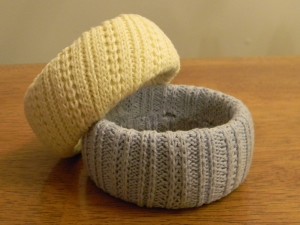 Know of more ways to repurpose a sweater? Leave your ideas or links in the comments.
Have a great week!