Last year I began to notice so many pretty garlands floating around in blogland. I fell in love and, time permiting, I would have one for each season/ holiday. But notice I said- TIME PERMITTING. So far I've only made an
Easter banner.
My
fall mantel
sure could have used a garland. SO, garlands are still on my must do list.
Here are some that inspire me:
This one could be adapted to any season or theme, depending on the colors of fabrics you use.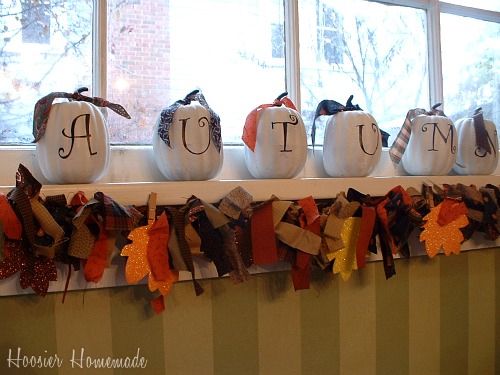 Four ideas here, but I think this one is my favorite:
Thanks for stopping by! Feel free to share any other garland ideas you have!