Hi, hope you've all had an amazing first week of 2012. We are kicking off the first Friday Feature of the year with a giveaway from a very unique etsy shop-
Beach City Boutique Bath and Body Products aka She's that Girl.
You'll find handmade soap and bath products in unique shapes and designs here. Let's look at some of my favorites-
Of course I'm partial to butterflies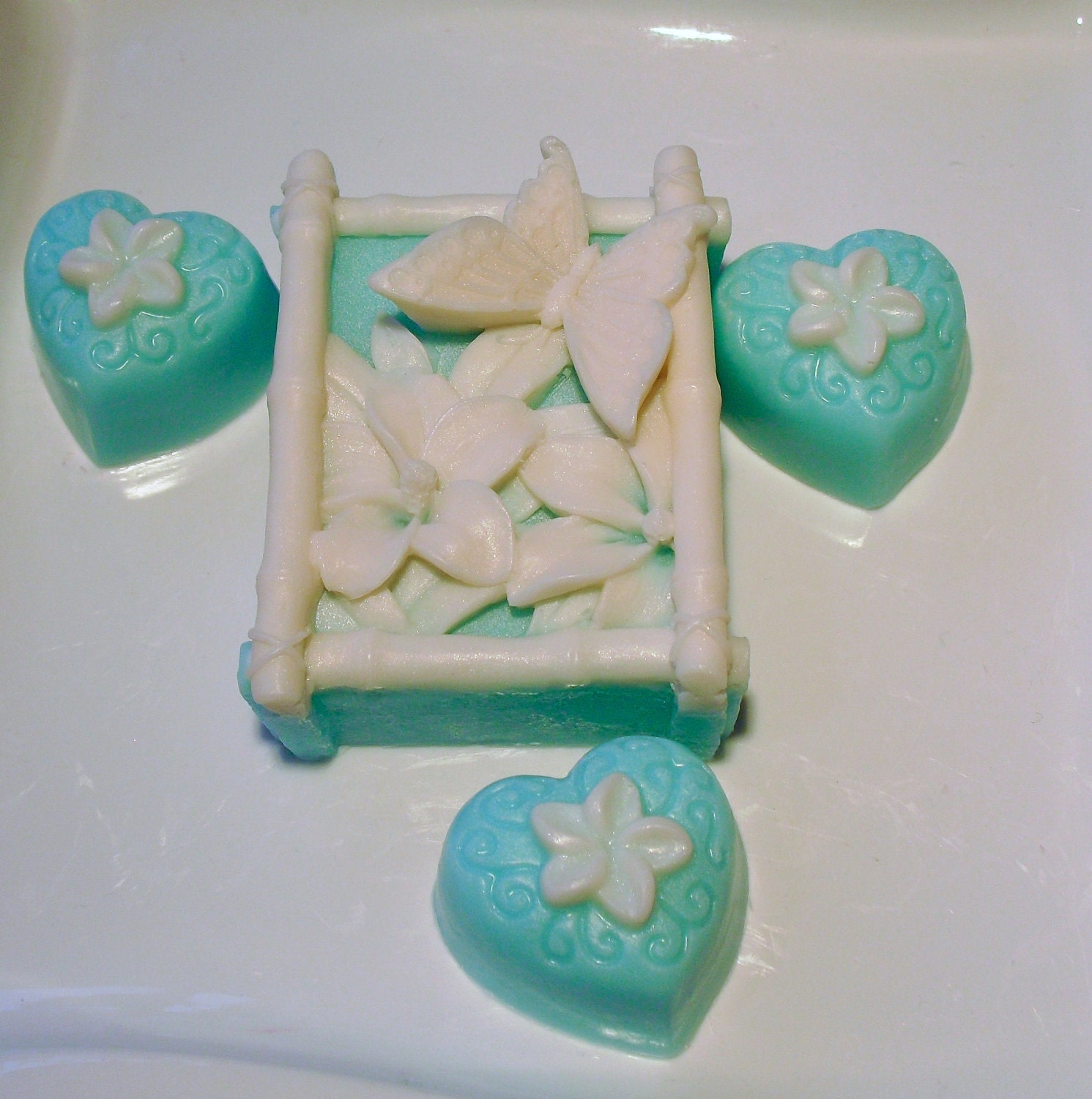 And it really isn't too early to think about Valentines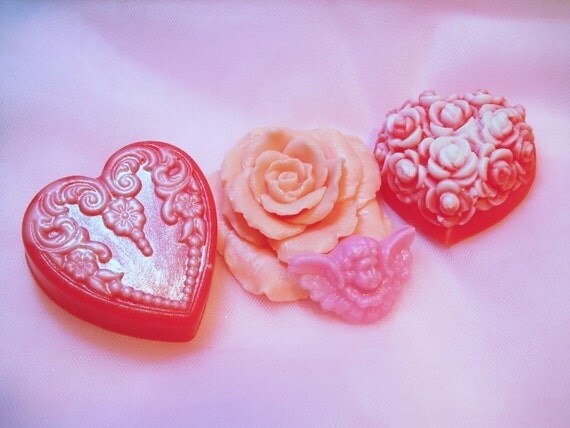 The scents alone in this must be a treat!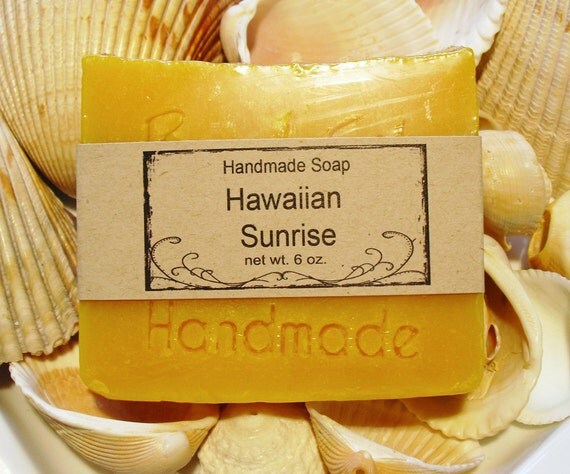 Soapmaking is my passion and my hobby. I have been doing this for more than 10 years. It's part art and part science. As a chemist I am wired to like weighing, mixing, and formulating bath and beauty products. It's also important to me to raise the bar along with other responsible soapmakers. I am a proud member of the Handcrafted Soapmakers Guild. Many of us out there are responsible soapmakers but there are many who are not. After buying handmade bars on the Internet I became discouraged that people did not list ingredients, or label soap properly for interstate commerce. Some bars I bought stated 5 ounces and upon arrival they weighed in less than 4 ounces. That just means they weighed it shortly after cutting and may not have allowed it to cure fully. Some folks claim their soap to be all natural. The FDA has no legal definition. Sodium hydroxide, lye, is used in cold process soaps. There is nothing all natural about a fine chemical. Hence, I want the best products to be used on my body and that of my family and friends. So I make my own!



I source the finest ingredients available to this industry. I always test my products on myself, family and friends before I decide to sell them. I keep detailed records for all of my formulations. I love to sell at my local Farmer's Market in Alamitos Bay Marina in Long Beach, CA. I work with many of my customers to formulate shampoo bars and bath and body products tailored to their skin type. Making soap is so much fun. I love to work with exotic oils, bright colors and amazing scents. I use fragrance oils that are preservative free. I also love mermaids so many of my glycerin soaps are mermaid themed. I package all my soaps with a full declaration of the ingredients and I shrink wrap them for added safety. One batch at a time I am doing my part of raising the bar for soapmakers…


Kelly has generously offered to give my readers a $15 gift certificate/credit to
her shop.
How can you enter?
Go visits Kelly's Facebook Page and "like" it.
Post your favorite She's That Girl/ Beach City Boutique item on your Facebook wall and tag Beach City Boutique.
Follow my blog (SouthernScraps Happenings)
Tweet, blog, or share this giveaway on Facebook!
Leave a comment for each one you do- a total of 5 entries.
The fine print: Open to U.S. residents only. Immediate family members of Kelly or Fonda are not eligible to win.
Giveaway ends 5:00 P.M. EST January 12, 2012.